Great deals on the latest technology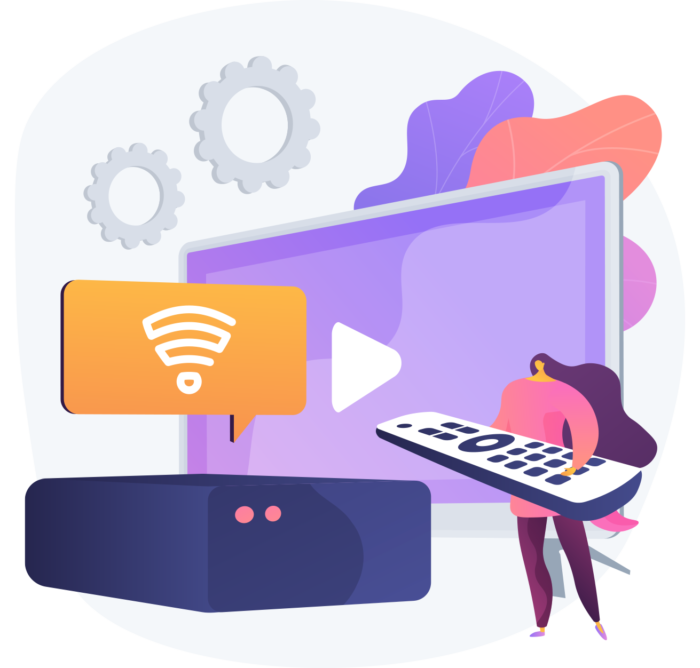 Affordable and reliable hotspot devices
Netgear
Nighthawk M6 Pro 5G
BEST PERFORMING WiFi WITH 5G – The Netgear Nighthawk M6 Pro Mobile Router is powered by the Qualcomm® Snapdrago™ X65 5G Modem-RF System to deliver premium performance and groundbreaking speeds. This mobile router supports 2.4GHz, 5GHz, and 6GHz with AXE3600, making it an ideal device to enable secure WiFi on the go for up to 32 devices simultaneously.
Netgear
Nighthawk M1 4G LTE
The Nighthawk M1 Mobile Router from NETGEAR is the pinnacle of portability. You can use it to create a media hub and share your files by attaching a USB drive, an external hard drive, or a microSD card. There's a lot of content to appreciate with maximum download rates of 1GBps.
Netgear
Nighthawk AX4 WiFi 6
The Netgear Nighthawk LAX20 provides great performance and dependability for up to four times more smart home devices, allowing you to watch movies, play games, make video chats, and more on all of your devices at the same time. With WIFI 6 and multi LAN ports it is the perfect internet solutions for home.
ZTE Velocity 2 is a 4G LTE mobile hotspot from ZTE. With the Qualcomm MDM9240 chipset, the ZTE MF985/MF985U mobile cat13 hotspot could achieve download speed up to 600mbps and upload speed to 150Mbps. It supports up to 10 WiFi-enabled devices. 
With the Netgear Unite Express 2 Mobile Hotspot, experience the ease of bringing your own secured network connection wherever you go. Share fast wireless internet access with up to 15 devices – your tablet, laptop or other Wi-Fi enabled device.
Netgear
Unite Explore 4G LTE
Explore the outside and bumps of ordinary existence with the first rugged mobile hotspot from NETGEAR Unite Explore 4G LTE. It's waterproof and protected against drops and shocks. With superior capabilities like content material filtering, Guest WiFi with a non-compulsory timer, and antenna ports for extended coverage.
Stay connected anywhere life takes you with the new Moxee Mobile Hostpot. Unleash the power of connectivity for all your devices at home and on the road with the Moxee Mobile Hotspot. Perfect for schoolwork, video calls, movies, gaming, and working remote.
Stay connected at high speeds wherever you go with the Alcatel LINKZONE mobile hotspot device. Browse the internet, stay updated on social media, and shop online using your own private Wi-Fi network. 
Bring Your Own Hotspot
SIM Card Only
Bring your own unlocked GSM hotspot device just get one our plans and a SIM card from our store, SIM card come in three sizes so they are compatible with any mobile modem.
Qualifying orders will receive a virtual Visa card after the third month of service. Does not include taxes and fees. Requires activation of new unlimited service plan. Gift card will come loaded with the total amount paid for elegible device to be used anywhere Visa is accepted. Limit 1 per account or house hold. Can't be combined with other offers.
Frequently Asked Questions
Here you can find the answers to some of the most frequently asked questions we get asked from our customers
Are your unlimited plans really unlimited?
The short answer is yes but with no abuse. Please see our abuse policy here for more details.
What devices can connect to my Wi-Fi network?
Our service works as any regular Wi-Fi network; you will be able to connect any smart device from home or work.
Can I use my smart TV with this service?
Absolutely yes. You will be able to use any smart TV or TV box and stream your favorite shows with excellent results.
Can I play online games with your service?
Yes, our service is perfect for gamers.
What is different between My1Wifi.com and cable?
My1Wifi.com offers mobile internet service, this service is provided through the same cell phone towers that your phone works with, there is no hooks, cables or wires involved.
Can I use your service for my business?
Yes, our service is perfect for small businesses.
Military and First Responders Discount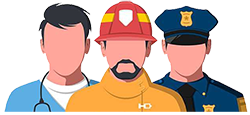 SUBSCRIBE TO OUR NEWSLETTER
Get the latest news and special offers delivered to your inbox.
Same Day Shipping
Available to orders recieved by 3 PM ET from Monday to Friday, excluding holidays and certain dates, contact us if you have any question.
7-DAY MONEY BACK GUARANTEE
If by any reason you are discontent with your purchase, we want to make it right. We offer a 7-day, 100% money back guarantee on our unlimited data plans bought from our store.
We are ready to process returns or exchanges for orders that were purchased from My1Wifi.com or campaigns on Kickstarter and Indiegogo. If you bought your item anyplace other than My1Wifi.com, you should return it to the original store for a refund or exchange, observing their own return/exchange policy.
My1Wifi.com will give a refund for the cost paid for your Service, excluding any shipping charges and any transaction charge which has been deducted on Kickstarter/Indiegogo, etc.
Please click here to see our full store warranty policy.