SELECT a Hotspot or SIM Card
Select a device below to start your order
Connections: 5G/4G/3G Wireless
Brand: Netgear
Data Transfer Rate: 8000 Megabits Per Second
Wi-Fi-capablity: 2.4, 5.0 & 6.0 GHz
Screen Size (inches): 2.8in
Touchscreen: Yes

Size (inches): 4.14 x 4.14 x 0.85
Weight (ounces): 8.64
Internal memory storage: 1GB

Battery Capacity: 5,040mAh (removable)
Use Time (hours): Up to 12
Standby time (days): Up to 12
Connections: 5G/4G/3G Wireless
Brand: Netgear
Data Transfer Rate: 8000 Megabits Per Second
Wi-Fi-capablity: 2.4, 5.0 & 6.0 GHz
Display Size (inches): 2.8
Touchscreen: Yes
Size (inches): 4.14 x 4.14 x 0.85
Weight (ounces): 8.64
Internal memory storage: 1GB
Battery Capacity: 5,040mAh (removable)
Use Time (hours): Up to 9
Standby time (days): Up to 12
Connections: 4G/3G Wireless
Brand: Netgear
Data Transfer Rate: 1200 Megabits Per Second
Wi-Fi-capablity: 2.4 & 5.0 GHz
Size (inches): 1.4
Touchscreen: Yes

Size (inches): 4.15 x 4.15 x 0.8
Weight (ounces): 8.5
Internal memory storage: 256MB

Battery Capacity: 5,040mAh (removable)
Use Time (hours): Up to 24
Standby time (days): Up to 1.7
Connections: 3G/4GWireless
Brand: Netgear
Data Transfer Rate: 1200 Megabits Per Second
Wi-Fi-capablity: 2.4 & 5.0 GHz
Display Size (inches): 1.4
Size (inches): 4.14 x 4.14 x 0.75
Weight (ounces): 8.5
Internal memory storage: 256 MB RAM | 256 GB microSD
Battery Capacity: 5040mAh (removable)
Use Time (hours): Up to 24
Stand by (days): 1.7
NETGEAR Nighthawk AX4 4G LTE
Connections: 3G/4GWireless
Brand: Netgear
Data Transfer Rate: 300 Megabits Per Second
Wi-Fi-capablity: 2.4, 5.0 and 6 GHz

Size (inches): 11.64 x 8.11 x 2.25
Weight (lbs): 1.27

Internal memory storage: 512 MB

Connections: 3G/4GWireless
Brand: Netgear
Data Transfer Rate: 300 Megabits Per Second
Wi-Fi-capablity: 2.4, 5.0 & 6 GHz
Size (inches): 11.64 x 8.11 x 2.25
Weight (lbs): 1.27
Internal memory storage: 512 MB
Connections: 3G/4GWireless
Brand: Netgear
Data Transfer Rate: 400 Megabits Per Second
Wi-Fi-capablity: 2.4 & 5.0 GHz
Size (inches): 1.77

Size (inches): 4.33 x 2.68 x 0.61
Weight (ounces): 2.75
Internal memory storage: 256 MB RAM | 512 MB Flash
Battery Capacity: 2930mAh (removable)
Use Time (hours): Up to 11
Connections: 3G/4GWireless
Brand: Netgear
Data Transfer Rate: 400 Megabits Per Second
Wi-Fi-capablity: 2.4 & 5.0 GHz
Display Size (inches): 1.7
Size (inches): 4.33 x 2.68 x 0.61
Weight (ounces): 2.75
Internal memory storage: 256 MB RAM | 512 MB Flash
Battery Capacity: 2930mAh (removable)
Use Time (hours): Up to 11
Connections: 3G/4GWireless
Brand: ZTE
Data Transfer Rate: 600 Megabits Per Second
Wi-Fi-capability: 2.4 & 5.0 GHz
Size (inches): 2.4

Size (inches): 4.54" x 2.61"
Weight (ounces): 4

Internal memory storage: 512 MB

Battery Capacity: 3000mAh (removable)
Use Time (hours): Up to 10
Connections: 3G/4GWireless
Brand: ZTE
Data Transfer Rate: 600 Megabits Per Second
Wi-Fi-capablity: 2.4 & 5.0 GHz
Size (inches): 2.4
Size (inches): 4.54" x 2.61"
Weight (ounces): 4
Internal memory storage: 512 MB
Battery Capacity: 3000mAh (removable)
Use Time (hours): Up to 10
Netgear Unite Explore 4G LTE
Connections: 4G LTE Wireless
Brand: Netgear
LTE Data Transfer Rate: 450 Megabits Per Second
Wi-Fi-capablity: 2.4 & 5.0 GHz 
Gamer modem: Yes
Antenna Ports: 2 TS9

Size (inches): 11.64 x 8.11 x 2.25 inches
Weight (pounds): 1.27
Internal memory storage: 512MB

Processor: Quadcore
Wired connectivity: 1 USB 3.0 port
SIM Card: Micro size
Connections: 4G LTE Wireless
Brand: Netgear
LTE Data Transfer Rate: 450 Megabits Per Second
Wi-Fi-capablity: 2.4 & 5.0 Ghz
Gamer modem: Yes
Antenna Ports: 2 TS9
Weight (pounds): 1.27
Internal memory storage: 512MB
Processor: Quadcore
Wired connectivity: 1 USB 3.0 port
SIM Card: Micro size
Connections: 4G LTE/Wi-Fi Connectivity
Brand: Moxee
Data Transfer Rate: 150 Megabits Per Second
Wi-Fi-capablity: 2.4 & 5.0 GHz
Screen Size (inches): 1.44

Size (Inches): 2.6×4.4x 0.6
Weight (Ounces): 4.3

Internal Memory: 256MB

Battery Capacity: 2300mAh (removable)
Use Time (hours): Up to 7
Connections: 4G LTE/Wi-Fi Connectivity
Brand: Moxee
Data Transfer Rate: 150 Megabits Per Second
Wi-Fi-capablity: 2.4 & 5.0 GHz
Screen Size (inches): 1.44
Size (Inches): 2.6×4.4x 0.6
Weight (Ounces): 4.3
Internal Memory: 256MB
Battery Capacity: 2300mAh (removable)
Use Time (hours): Up to 7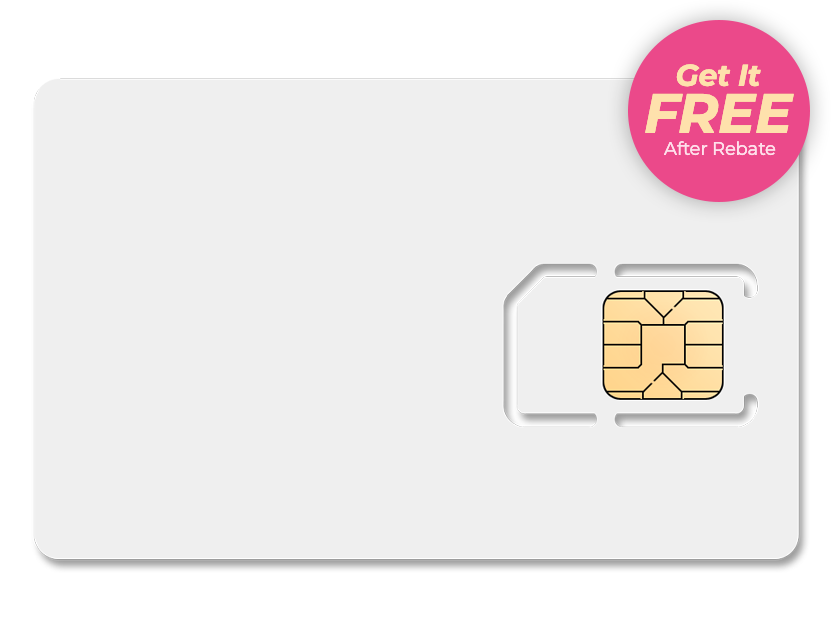 BYOD TRIPLE SIZE SIM CARD
Compatibiily: 3G/4G/5G GSM Networks
Operator: Based on plan

Covarage: Nationwide including PR, AK and HI.
Size: 3 in 1 SIM card (regular, micro & nano)
Compatibiily: 3G/4G/5G GSM Networks
Operator: Based on plan
Covarage: Nationwide including PR, AK and HI.
Size: 3 in 1 SIM card (regular, micro & nano)
Frequently Asked Questions
Here you can find the answers to some of the most frequently asked questions we get asked from our customers
Are your unlimited plans really unlimited?
The short answer is yes but with no abuse. Please see our abuse policy
here
for more details.
What devices can connect to my Wi-Fi network?
Our service works as any regular Wi-Fi network; you will be able to connect any smart device from home or work.
Can I use my smart TV with this service?
Absolutely yes. You will be able to use any smart TV or TV box and stream your favorite shows with excellent results.
Can I play online games with your service?
Yes, our service is perfect for gamers.
What is different between My1Wifi.com and cable?
My1Wifi.com offers mobile internet service, this service is provided through the same cell phone towers that your phone works with, there is no hooks, cables or wires involved.
Can I use your service for my business?
Yes, our service is perfect for small businesses.