Apple Event April 2021, All The Amazing News (Video)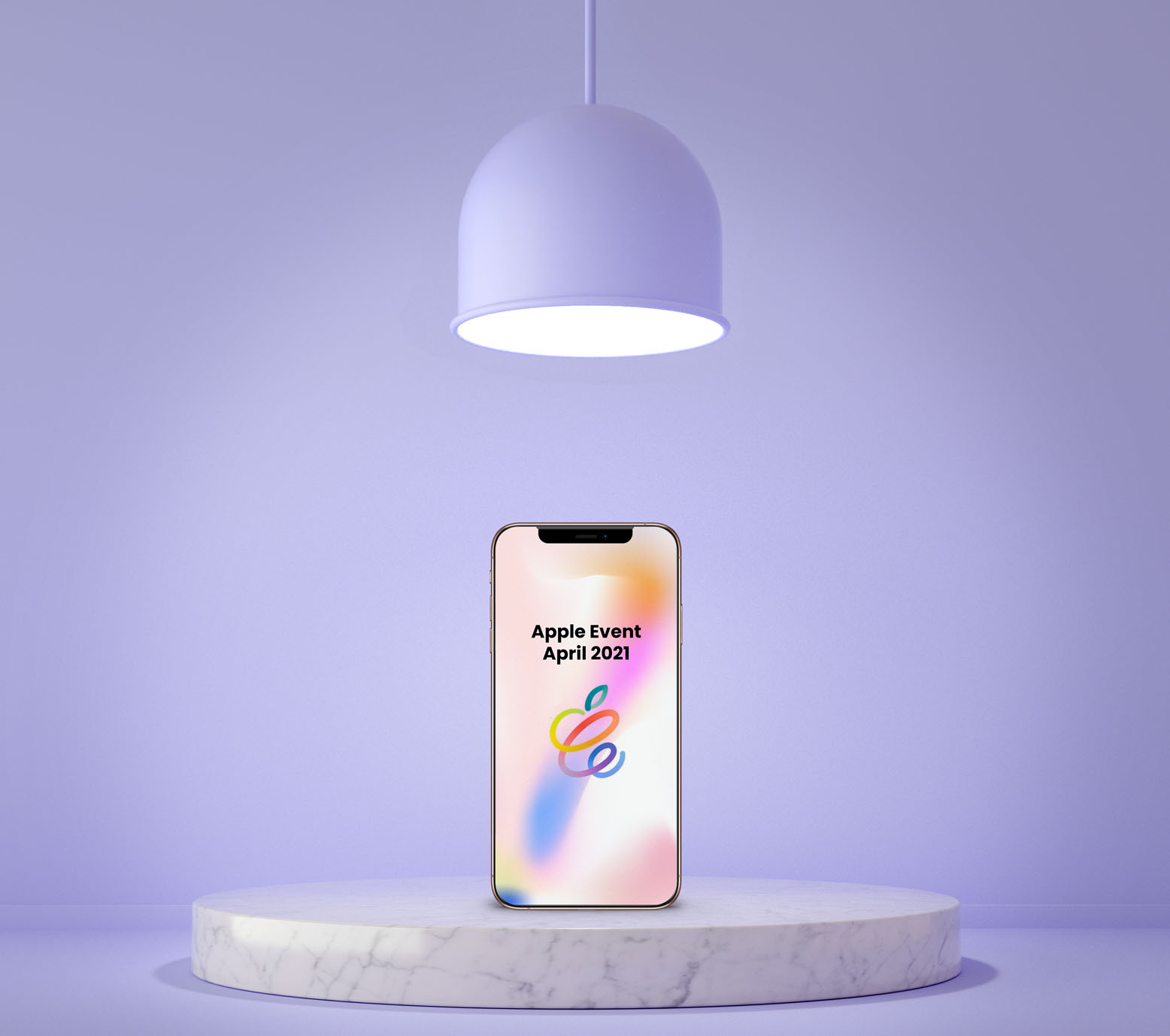 Watch the full Apple Event here.
Apple is well known for its unique products. Now, with the newly released and improved creation of their line of products announced on Apple Event this April 20th of 2021, that included improvements to the Apple Card, redesign of Apple Podcast, Purple iPhone 12 and iPhone 12 mini, AirTag, Apple TV 4K and redesigned Siri remote, new iMac and iPad Pro with M1 chip, they are once again pushing the envelope in the industry.
A summary of Apple Event:
Apple Podcast: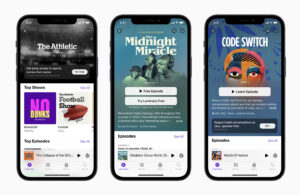 During this Apple Event, one of the first big announcements was the redesign of the Podcast APP. We all know that one of the popular Apple services is their Apple podcast. It actually plays a big role in the creation of the podcast industry, 15 years ago. Now, Apple just launched a newly designed Apple Podcast App with millions of shows in the directory.
It made it easier for its user to listen, follow and share content. They also created a channel list, making it easier to search for new shows and giving suggestions for new channels that you might like. In addition to that, Apple also introduced their new podcast subscription, which creates an uninterrupted listening experience and the ability to unlock new access.
iPhone 12: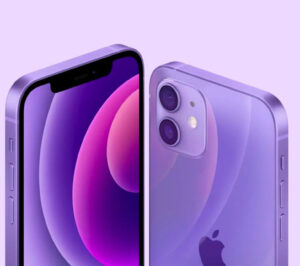 Another big announcement in this Apple Event was the new color available for iPhone 12 and iPhone 12 mini. iPhones are one of the most popular and in-demand products or inventions of Apple. Apple users loved to wait for a new generation of iPhone that will be released in the market.
With each iPhone generation, usually, Apple improves its camera, screen display, network, and many more features. But one of the reasons why most love iPhones is because of their attractive colors. That's why Apple just included the color purple in their iPhone 12 and iPhone 12 mini available to order on April 30th.
AirTag: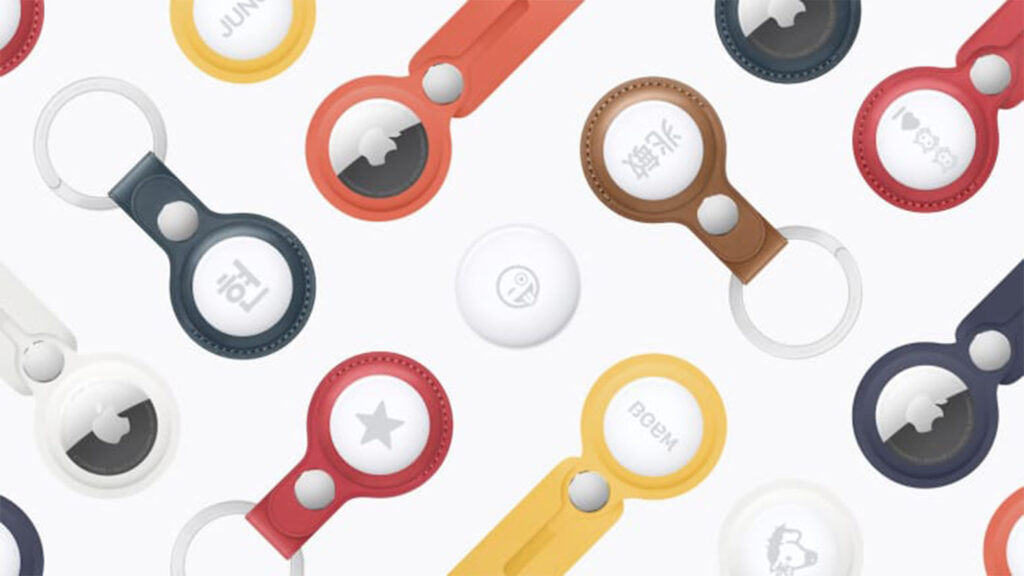 One of the special features that many loved about iPhones is the 'Find My' feature. This feature helps Apple users to find their iPhones, Apple Watch, and iPad more easily. But now, Apple made their 'Find My' feature more powerful. With their newly created AirTag, you may find some of your accessories the easier way using the 'Find My' network.
You can attach the AirTag to your wallet, bag, keys, or any other things you have, and track it using your 'Find My' network. Its feature 'Precision Finding' will get your amount of distance to your Airtag and guide you directly to your things when it's nearby. The new AirTag will available to order on April 23rd for $29 per unit, or a 4 pack for $99
Apple TV: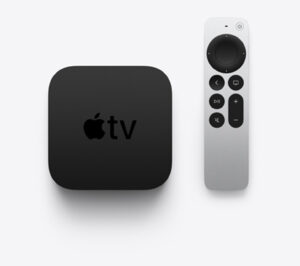 Another well-known product of Apple is the Apple TV. This product of Apple keeps you and your family entertained with the world's best videos or movies, whenever you're at home.
Now, Apple is updating the processor of their new Apple TV generation, which is the Apple TV 4K. It offers a high dynamic range format with Dolby's vision, and also handles high frame rate HDR video displaying smoother and colorful images. It also has a new feature that will allow an iPhone user to tune the picture quality of your TV.
The Apple TV also comes with a redesigned Siri remote. It has a brand new click pad that is touched enabled and also has a Siri and power button. The new Apple TV 4K will be available to order on April 30 with 32GB for $179 and 64GB for $199.
iMac: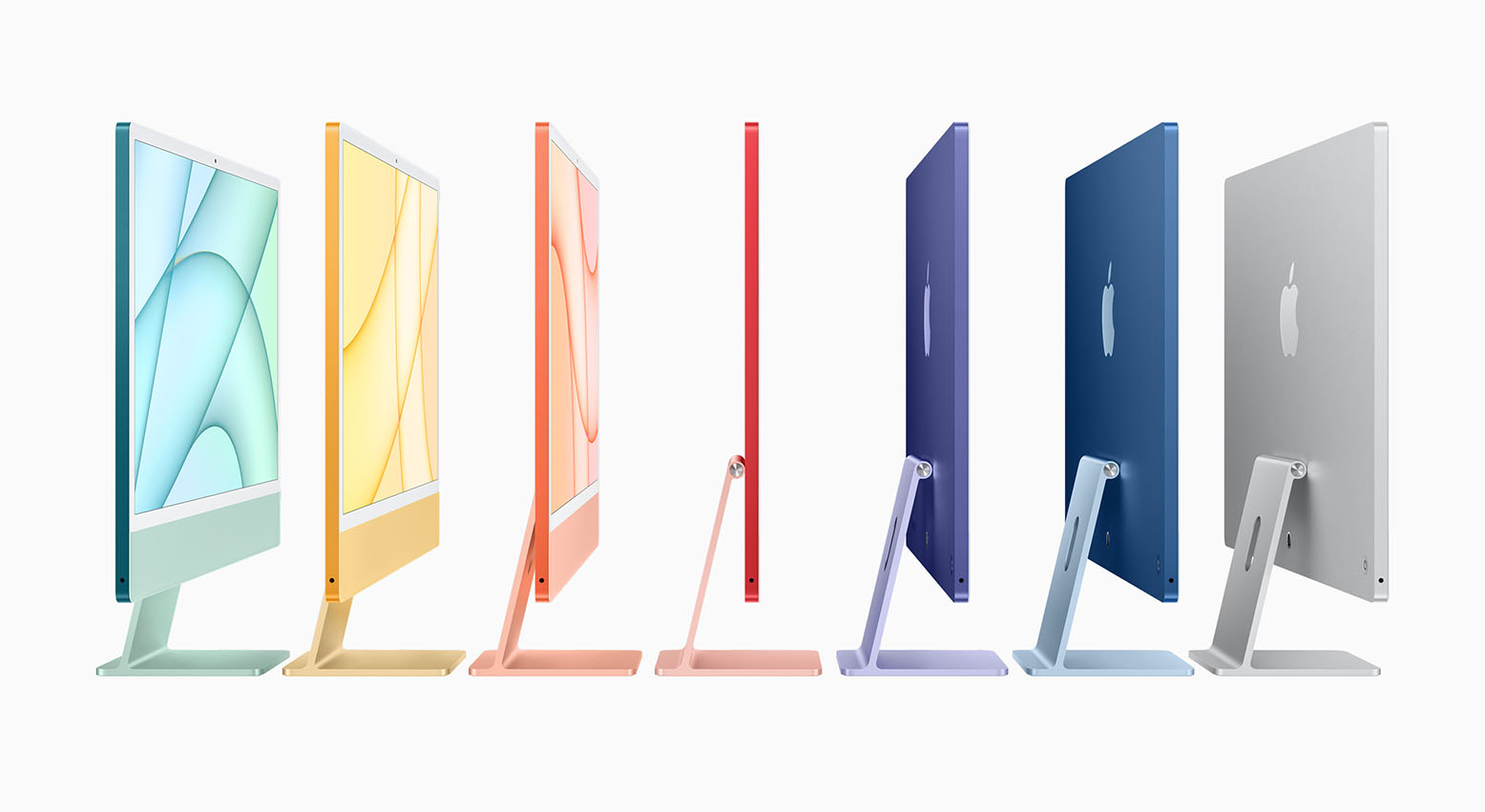 Apple also is improving its iMac product with an M1 chip as was announced during the Apple Event. Aside from adding more selection of colors, iMac is now thinner, wider with its 24-inch screen display, and an improved camera with 1080p resolution. iMac is now using an M1 chip that integrates the graphics, memory, processor, and many more onto a single chip. Combined with macOS Big Sur, they made iMac much faster, more efficient, and secure.
The new iMac also comes with a keyboard and mouse that also has new features such as Touch ID, keys for emoji, spotlight, do not disturb, and dictation. The new iMacs will be available starting at $1299 for the basic version and $1499 for the better version that includes Touch ID, these new desktops will be available to order on April 30 and in stores in middle May.
Ipad Pro: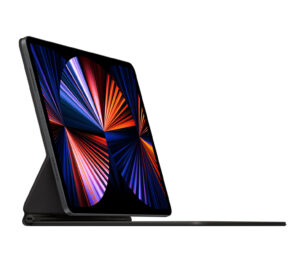 The most groundbreaking news that this Apple Event was related to the new iPad Pro in its two versions. Integrating the new M1 chip will not only be used with the iMac device, but also with iPad pro. It makes the new iPad pro much faster and speeds up iPad graphics to over 1,500 faster than the previous version.
Apple is also including a new Thunderboard port to the new iPad Pro version, it gives 4x bandwidth for data transfer, another innovation in the new iPad version includes an optional 5G modem that will allow "blazing speeds that will allow you to do just about anything just about anywhere" noted Raja Bose – iPad Product Marketing Manager, during the video streaming event broadcasted on YouTube.
Another improvement is the camera system with a new 12MP front-facing ultra-wide camera that allows a new feature "center stage" video, which keeps the subject in the center of the screen as they move. Apple also announced the new Liquid Retina XDR that makes images brighter and more contrasty producing a higher dynamic range, this is the same screen system they use with their high-end pro displays. The prices for the new iPad Pro 11-inch starts at $799 and the price for the iPad Pro 12.9-inch unit starts at $1099.
At My1Wifi.com we know that the Internet plays a big role in these innovations. All these new features and products of Apple will be worthless without an internet connection that will let you enjoy your iPhone and its features, listening to your favorite podcast creators, watch your favorite movies from your Apple TV, and do your online tasks from your iMac, and play exciting games from your iPad Pro, that's why our internet service plans are 100% Apple compatible and it will power the current Apple devices in the market plus any innovations they introduce.